New Jersey Domestic Violence Attorney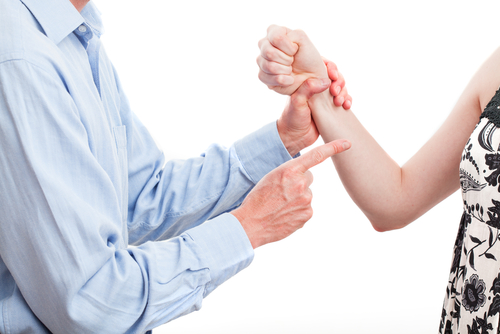 New Jersey courts often take allegations of domestic violence very seriously, and a domestic violence conviction can result in jail time, fines, loss of child custody, and can have a serious impact on your personal and professional life.
We understand how serious domestic violence allegations can be, and are prepared to help you understand your rights and prepare a strong defense for the accusations you are facing. Our team of Freehold and Neptune, New Jersey domestic violence lawyers has years of experience with cases that involve domestic battery, domestic assault, restraining orders, and endangering the welfare of children.
Every individual has the right to defend him or herself against criminal accusations, and domestic violence claims are no exception. If you have been charged with any of the crimes listed above, it is recommended that you speak with an experienced domestic violence attorney about your case.
Contact Us
If you or someone you love is facing domestic violence charges, it is important that you take immediate action to protect your rights. Contact the Freehold, New Jersey domestic violence attorneys of the Law Office of Jason A. Volet at 732-863-5050.
Client Testimonials
"Very good lawyer. Always returns my calls briefly, and knows his stuff especially when it come to the criminal justice field."– A Client