New Jersey Domestic Battery Attorney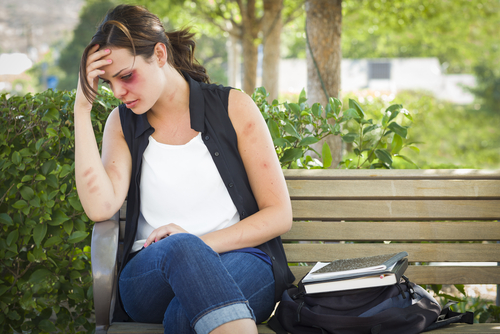 Domestic Battery vs. Domestic Assault
Assault and battery are often lumped together, but legally, they are not the same. To commit assault, a person does not have to inflict physical injury upon another individual but simply threaten physical violence. However, battery almost always involves an actual physical injury. In domestic battery cases, typically one partner is injured by another, though domestic battery can also involve children or older parents.
Domestic Battery Charges
New Jersey courts take domestic abuse very seriously, and those convicted of domestic battery may face serious penalties such as fines and jail time. If you are facing charges of domestic battery in Freehold, NJ, it is important to understand your legal rights during this stressful time.
Types of Domestic Battery
Unfortunately, domestic battery cases are prevalent crimes in the United States, and they can involve multiple types of violence. Some of the most commonly reported kinds of domestic battery include:
Pushing or shoving
Hitting, punching, or slapping
Burns
Sexual abuse
Kicking
Throwing objects
Although domestic battery cases can be serious, these accusations can also arise as a method of "revenge" against a partner. In other cases, both partners may be involved in abuse against each other.
Contact an Experienced Domestic Battery Lawyer
If you are being charged with domestic battery in Freehold or Neptune, there may be legal ways that you can avoid the possible harsh penalties that often result from domestic battery convictions. Contact a tenacious New Jersey domestic violence attorney at the Law Office of Jason A. Volet today at 732-863-5050 to learn more about how we can help you.