New Jersey Drug Possession Attorney
There are many possible repercussions for a drug possession conviction, with varied levels of severity. These repercussions can impact an individual's day-to-day life, future work and school opportunities, and even emotional health. Some of the most common consequences of a drug possession conviction include:
Fines
Probation
Drug awareness/drug counseling classes
Random drug testing
Jail time
There are more possible penalties than those listed above, but no matter the penalty, the life of an individual convicted of drug possession will change. As experienced drug crime attorneys, we understand that individuals need legal help with handling drug possession charges and we are here to help you.
New Jersey Possession With Intent to Distribute
Facing charges of drug possession in can be daunting, and being convicted on those charges can have serious consequences. In most cases, if you are in possession of a certain amount of illegal drugs, it is assumed by law enforcement officials that you had an intention to distribute them to others. Because of this assumption, courts can pursue a case for drug possession with intent to distribute, and prosecutors are under no legal obligation to actually prove that you are distributing drugs.
If you find yourself accused of any drug-related crimes in New Jersey, it is important both for your freedom and your future that you seek skilled and experienced legal counsel.
Factors Influencing the Severity of Punishment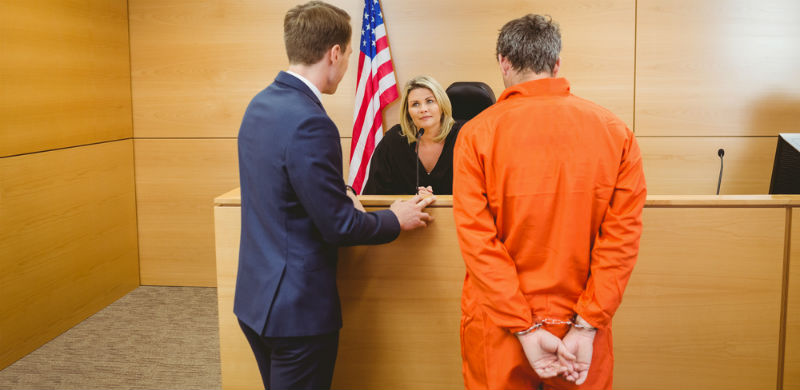 Penalties for conviction can vary based not only the amount of drugs that an individual has in his possession, but also the kind of drug that he or she possesses. You should consider that some drugs have more severe penalties for possession of a controlled substance; this article delves into the various penalties in more detail, and if you've been charged with criminal possession of prescription drugs, you can find out more here.  Additional things you should consider: if an individual is found with illegal drugs within 1,000 feet of a school or 500 feet of a park, the penalties for conviction can be more serious, and a conviction for drug possession could potentially impact that status of certain professional licenses or a security clearance.
Possession with Intent within 500 feet of a Public Park
Being caught within the 500 feet of public housing or a public park elevates that crime up to a second degree, meaning that you would be facing a mandatory period in state prison of between five and ten years.
Possession with Intent within 1000 ft of a School Zone
If you've been charged with possession with intent to distribute a controlled dangerous substance or CDS within 1000 feet of a school zone, it's imperative that you contact a New Jersey Criminal Lawyer immediately. Possession with intent within 1000 feet of a school zone is slightly different than your normal possession with intent to distribute a controlled dangerous subject; state prison is mandatory as well as a period of parole ineligibility.
That means that if you receive a three year sentence to a New Jersey state prison, you could have to serve up to 18 months of that sentence before you are eligible for parole. So, just to understand the difference between having parole ineligibility and not, on a normal three year sentence, you would be eligible for parole after about nine months. You'd be looking at about nine months additional because you possessed it with attempt to distribute within a school zone.
Understanding New Jersey Marijuana Possession Laws
The penalties for marijuana possession in New Jersey may vary depending on the amount of marijuana a person is charged with possessing. Generally speaking, penalties for marijuana possession are broken down into four categories:
Less than 50 grams: A person caught with this amount of marijuana is facing a disorderly persons charge, which can result in up to six months of jail time and $1,000 in fines.
More than 50 grams: Possession of this much marijuana is considered a fourth-degree criminal offense and can result in up to 18 months in jail as well as $25,000 in penalties.
Within 1,000 feet of a school: Anyone found with marijuana within 1,000 feet of a school will be required to perform 100 hours of community service in addition to any other penalties.
Possession with intent to distribute: Depending on the amount and location (such as a school zone), penalties for the sale of marijuana can include fines ranging from $25,000 to $450,000 and prison time of up to 20 years. A person who sells marijuana to someone younger than 18 or to a pregnant woman can face double the penalties.
What If I Was Using Marijuana for Medicinal Purposes?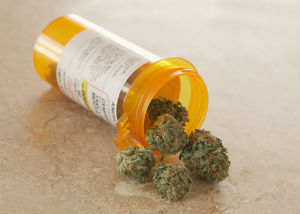 Under the New Jersey Department of Health Medicinal Marijuana Program, or MMP, a registered patient can obtain up to 2 ounces of medical marijuana per month from a qualified physician. This does not, however, relieve the person of all responsibilities related to marijuana possession. For example:
Patients must carry an MMP card with them at all times.
The drug must be kept in its original packaging.
Patients are not entitled to possess marijuana from another source.
Patients are not entitled to grow marijuana.
Medicinal marijuana cannot be used on school buses, public transportation, or in other public places.
Patients cannot drive while using medical marijuana.
Patients cannot share medical marijuana.
If you are found in possession of medical marijuana without a prescription and an MMP card, you can be charged with a crime. It is important to contact a knowledgeable and experienced New Jersey marijuana possession lawyer immediately to discuss the details of your case.
New Jersey Methamphetamine Possession Attorney
Methamphetamine, frequently known simply as meth or crystal, is an increasingly popular narcotic that can have devastating consequences for its users, including severe addiction and other health issues, as well as the destruction of the meth user's personal life. For this reason, law enforcement agencies have increasingly begun pursuing arrests for the possession and distribution of methamphetamine. Unfortunately, this can often have as devastating an impact on a meth user's life as the drug itself.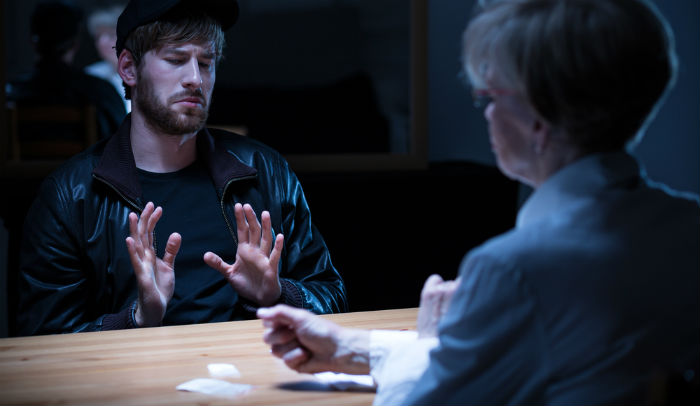 Methamphetamine Possession Penalties
Being convicted for the possession of methamphetamine is likely to result in the imposition of significant criminal penalties. If an individual is arrested for this crime, they can expect to face the following consequences:
Prison sentences of up to 5 years
Fines of up to $35,000
Furthermore, possession of methamphetamine in a school zone could lead to even greater criminal penalties, and your prior criminal record may also be taken into account during sentencing in
Monmouth County
.
Requirements to Be Convicted of Possession with Intent to Manufacture Meth
In order to be legally convicted with a possession with intent to manufacture methamphetamine charge, a defendant must be proven guilty of the following:
The defendant must be in possession of ephedrine or pseudoephedrine or a substance containing either of these two products OR
The defendant must be in possession of certain substances as stated by the Health and Safety Code and intend to use those substances to make methamphetamine.
If you are facing a possession with intent to manufacture methamphetamine charge, it is possible that a qualified attorney can reduce your charge or the penalties which you may face.
New Jersey Heroin Possession Lawyer
Heroin is classified as one of the most dangerous street drugs and individuals found in possession of any amount of heroin face serious criminal charges. A felony conviction of heroin possession could follow you for the rest of your life and affect your ability to get a job or further your education. If you or your loved one has been charged with heroin possession, you do not want to enter the New Jersey criminal justice system without skilled legal representation. It is important to contact an aggressive criminal defense attorney to advocate on your behalf and defend your legal rights.
When your freedom and future depend on how a criminal charge is resolved, you want a criminal defense attorney with the trial experience and legal knowledge of Jason A. Volet. Mr. Volet is a former
New Jersey drug crimes prosecutor
and understands the law from both sides of the courtroom. As a
criminal defense attorney
, he applies his strategic skills and detailed understanding of how prosecutors work to benefit his clients. He is adept at identifying the weaknesses in the prosecution's case and developing an aggressive defense strategy to rebut the charges.
The experience of the criminal defense attorney you select can make all the difference in the outcome of your case after a charge of possession of heroin. Your freedom is too important to trust to any inexperienced lawyer who is still learning on the job. Contact experienced New Jersey criminal defense attorney Jason A. Volet to fight aggressively for your rights.
Heroin Possession in New Jersey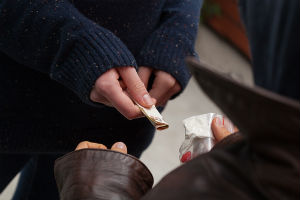 Heroin is categorized as a Schedule I drug according to the New Jersey Controlled Dangerous Substances Law (24:21-5) because it has no known medical value and a high likelihood of abuse. It is illegal to possess or be under the influence of any amount of heroin in New Jersey. Having any amount of heroin in your possession amounts to possession of a dangerous, controlled substance, according to N.J.S.A. 2C:35-10. Most instances of heroin possession in New Jersey are considered a crime of the 3rd degree. Penalties for individuals convicted include:
A fine of up to $35,000
Imprisonment in state prison for three to five years
Mandatory six-month suspension of driver's license
Mr. Volet is certified by the Supreme Court of New Jersey as a Criminal Trial Attorney, a distinction that includes only a select group of New Jersey attorneys. The certification recognizes an attorney has achieved a certain level of education, experience and skill in a particular area of law.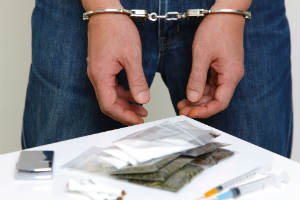 Mr. Volet focuses his practice exclusively on representing individuals charged with criminal offenses including drug crimes. He understands that not everyone charged with a drug crime is guilty as charged. He knows how to analyze the facts of a case and develop an effective defense strategy. Depending on the specific facts and amount of drugs allegedly involved, Mr. Volet may be able to structure an argument that is persuasive to prosecutors and negotiate on the client's behalf a plea agreement to a lesser charge that is more acceptable.
Charges of Possession of Heroin with Intent to Distribute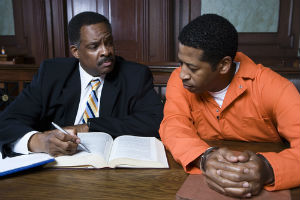 The amount of heroin that you are charged with possessing can make a significant difference in how your case is classified and the penalties you will face, if convicted. Some people who have street drugs for their own personal use are wrongly charged by police with possession with the intent to distribute because of the quantity of drugs in their custody. If that describes your situation, you need to seek a criminal defense attorney immediately because your liberty is at risk.
Possession of more than one-half ounce up to five ounces with the intent to distribute is treated by New Jersey law as a crime of the 2nd degree and the penalties are enhanced. Conviction carries a sentence of five to 10 years in prison.
The penalties also will be enhanced if you are convicted of heroin possession with the intent to distribute in a school zone.
If you have been found in possession of larger quantities of heroin, which may suggest drug trafficking, the penalties upon conviction are enhanced.
How Can a Criminal Defense Attorney Help with a Heroin Possession Charge?
If you are facing a serious drug possession charge, the penalties, if convicted, are harsh. The courtroom-tested legal skill that Mr. Volet possesses from having handled more than 2,000 cases can make all the difference in the outcome.
A charge of possession of heroin is serious, but prosecutors still have the burden of proving the charge beyond a reasonable doubt to get a conviction. You need an aggressive attorney who will carefully investigate the charges against you and present your side of the story. In many instances, prosecutors do not have the full facts because the arresting police only provide information that supports their version of what occurred.
In our experience, most non-violent individuals who are charged with possession of heroin would benefit more from drug treatment and counseling than time in prison. It is part of our job to help a client get the treatment to deal with a drug problem. When it is appropriate, Mr. Volet seeks to get a client who is charged with third degree possession of a dangerous, controlled substance admitted to a pre-trial intervention program so you can address a problem you have. If you have a teenage son or daughter who has been charged with possession of heroin, you do not want a youthful mistake to lead to a permanent criminal record that will affect the rest of your child's life. It could unless a skilled attorney is advocating on your behalf.
The charge of possession of heroin is a serious charge, and you should hire a serious criminal defense attorney to represent you, if you value your liberty. Do not leave your future in the hands of an inexperienced attorney who offers to handle your case on the cheap. We only charge one fee for fully resolving your case, and one fee if the case goes to trial. Most cases are resolved without a trial.
New Jersey Cocaine Possession Attorney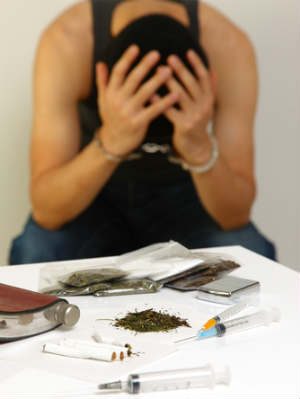 It's no secret that cocaine is considered a highly addictive and dangerous drug. That's why New Jersey cocaine possession laws are especially harsh. People who are facing charges of cocaine possession, possession with intent to distribute, or trafficking risk serious consequences if they are convicted. They could spend years locked up in prison or be forced to pay hundreds of thousands of dollars in fines. Even after they've "paid their debt," those convicted on cocaine charges continue to be punished by society as they struggle to find jobs and make new connections.
If you or someone you love is facing a New Jersey cocaine possession charge, you do not have time to waste. Every day, the prosecution is working to build its case against you, and you need a dedicated attorney who is working harder to build your defense.
The experienced and loyal legal team at the Law Office of Jason A. Volet, LLC, is ready to get to work immediately on your case. Jason A. Volet is a former New Jersey drug crimes prosecutor who will bring the insight of an insider to your case. He knows what to expect, and he will use every tool at his disposal to put up an aggressive defense.
At times like these, when the threat of prison is looming and panic has set in, it can be easy for an attorney to promise big things for a small fee. But the truth is, you have an uphill battle ahead of you, and you need a heavyweight fighter with plenty of cases under his belt to step in the ring for you.
Understanding New Jersey Cocaine Possession Laws
In New Jersey, cocaine is labeled a schedule II drug, which puts it in the same category as methamphetamine. If you are found with cocaine on your person, law enforcement will perform a thorough search. The charges and penalties you face will depend on the alleged amount you are in possession of and a few other factors:
Cocaine possession: A person caught with a very small amount of cocaine could face three to five years in jail and $35,000 in monetary fines.
Cocaine possession with intent to distribute: Penalties for a person deemed to be selling cocaine can range from fines of $75,000 to $300,000, with serious prison sentences to match.
Cocaine trafficking: Those charged as leading a cocaine trafficking ring face a 25-year minimum prison sentence and $500,000 in fines.
Special circumstances: For those found with cocaine within 1,000 feet of a school, penalties are severely increased. In addition, people accused of selling cocaine to minors or pregnant women also face harsher penalties.
A cocaine conviction can drastically affect your life and cast a shadow over your family for a long time to come, so it's important to seek the help of a qualified New Jersey cocaine possession attorney as soon as possible to start building your defense. An experienced lawyer will go over your legal options and contact the prosecutor immediately to work on getting the charges or penalties reduced or dropped.
It's important that you do not hesitate to take action, though, as soon as you find out that you may be facing cocaine possession charges. The quicker an attorney can intervene, the better off you are.
What Should I Expect When Facing a New Jersey Drug Possession Charge?
The New Jersey criminal court system is complicated, and a drug possession case can take a while to wend its way through the justice system. That said, at almost every stage of the process, a skilled defense attorney can make maneuvers to negotiate on your behalf.
First appearance and bail: When you are arrested or receive a notice to appear in court, contact an attorney immediately so you have someone to represent you at your first appearance. This is when your bail will be set, and an experienced New Jersey marijuana possession attorney can demand the lowest possible bail for you, or request that you be released on your own recognizance.
Substance abuse evaluation: The court's substance abuse evaluators will probably meet with you to test for marijuana and other illegal substances in your system. They will also discuss your history of marijuana use. Depending on how this evaluation goes, a judge may determine you should be sent to a drug treatment program.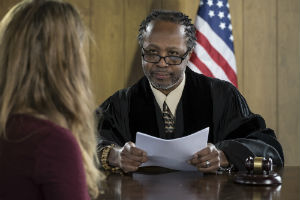 Pre-trial negotiations: There is much legal maneuvering that occurs between the bail hearing and the actual trial. To prevent your marijuana possession case from even going to trial, a knowledgeable New Jersey drug crimes defense lawyer may try to persuade the prosecutor that the charges should be downgraded or dismissed. Depending on the circumstances of your case, your attorney may try to strike a plea deal to get the charges or the penalties severely reduced. If you are eligible, your defense lawyer may be request pre-trial intervention (PTI) to help you avoid formal prosecution altogether. Even if you have been indicted, a dedicated drug crimes defense attorney can continue negotiating to try to reach a favorable resolution for your case before trial. (Note that 70 percent of cases are resolved without the defendant having to go to trial.)
Trial and afterward: If you do end up having to go before a jury, that's when your decision to hire a loyal and knowledgeable New Jersey drug defense litigator will really have an impact. Hiring an attorney with extensive trial experience and a thorough understanding of how a jury thinks is a definite advantage in a marijuana possession trial. A savvy defense attorney will also be thinking beyond the trial in case you need to appeal the decision later.
Contact Us Today to Speak to a Drug Possession Attorney
In the state of New Jersey, a conviction of drug possession averages a fine of $35,000, or a convicted individual can face up to 10 years in jail. Between his former position as a New Jersey drug crimes prosecutor and his current work as a defense lawyer, Jason A. Volet has tackled more than 2,000 criminal cases over the course of his career. He is a fierce negotiator and a skilled litigator, and he is dedicated to representing the rights of clients in Freehold, Marlboro, Middletown, Wall Township, Manalapan, Howell, Rumson, Red Bank, Ocean Township, Colts Neck, Holmdel, Monroe, Millstone, and anywhere else in Monmouth County and Middlesex County. The New Jersey drug possession lawyers at the Law Office of Jason A. Volet are committed to helping our clients avoid such harsh penalties. Schedule a consultation with us immediately, online or by calling 732-863-5050, if you or a loved one has been charged with drug possession.