New Jersey Marijuana Possession Attorney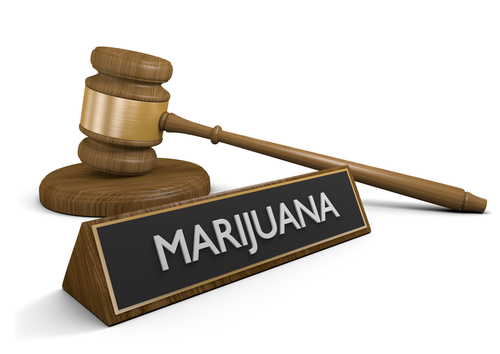 Across the country, marijuana laws are changing as states decide whether to legalize the drug and under what circumstances. However, marijuana for recreational use is still a crime in New Jersey, and the penalties for breaking the law can be harsh. Those convicted of marijuana possession, possession with intent to distribute, cultivation, or trafficking can face thousands of dollars in fines and years in prison. Not to mention the devastating effects a conviction can have on your future as you struggle to apply for jobs and build new relationships.
If you or a loved one is facing New Jersey marijuana possession charges, contact the understanding and experienced legal team at the Law Office of Jason A. Volet. A former New Jersey drug crimes prosecutor, Jason A. Volet can offer insightful advice on what to expect in your marijuana possession case, and he has the negotiation skills and the determination to put up an aggressive defense.
Don't let another attorney tell you a marijuana possession charge is no big deal and offer you some low-ball legal rate and half-hearted legal defense. This is your life and your reputation on the line. You need an attorney who takes these charges as seriously as you do.
Contact the Law Office of Jason A. Volet today and schedule a consultation to review your case. Our legal team is ready to take action on your behalf.
Understanding New Jersey Marijuana Possession Laws
The penalties for marijuana possession in New Jersey may vary depending on the amount of marijuana a person is charged with possessing. The penalties are broken down into the following categories:
Less than 50 grams: A person caught with this amount of marijuana is facing a disorderly persons charge, which can result in up to six months of jail time and $1,000 in fines.
More than 50 grams: Possession of this much marijuana is considered a fourth-degree criminal offense and can result in up to 18 months in jail as well as $25,000 in penalties.
Within 1,000 feet of a school: Anyone found with marijuana within 1,000 feet of a school will be required to perform 100 hours of community service in addition to any other penalties.
Possession with intent to distribute: Depending on the amount and location (such as a school zone), penalties for the sale of marijuana can include fines ranging from $25,000 to $450,000 and prison time of up to 20 years. A person who sells marijuana to someone younger than 18 or to a pregnant woman can face double the penalties.
An experienced New Jersey marijuana possession attorney will help explain your legal options and will try to negotiate with the prosecutor to get the charges or penalties against you reduced or dropped. It is imperative that you take decisive action, though, as soon as you know you may be facing a marijuana possession charge. The sooner you hire an attorney, the better.
What If I Was Using Marijuana for Medical Purposes?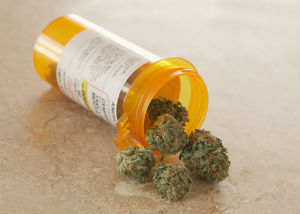 Under the New Jersey Department of Health Medicinal Marijuana Program, or MMP, a registered patient can obtain up to 2 ounces of medical marijuana per month from a qualified physician. This does not, however, relieve the person of all responsibilities related to marijuana possession. For example:
Patients must carry an MMP card with them at all times.
The drug must be kept in its original packaging.
Patients are not entitled to possess marijuana from another source.
Patients are not entitled to grow marijuana.
Medicinal marijuana cannot be used on school buses, public transportation, or in other public places.
Patients cannot drive while using medical marijuana.
Patients cannot share medical marijuana.
If you are found in possession of medical marijuana without a prescription and an MMP card, you can be charged with a crime. It is important to contact a knowledgeable and experienced New Jersey marijuana possession lawyer immediately to discuss the details of your case.
What Should I Expect When Facing a Marijuana Possession Charge?
The New Jersey criminal court system is complicated, and a marijuana possession case can take a while to wend its way through the justice system. That said, at almost every stage of the process, a skilled defense attorney can make maneuvers to negotiate on your behalf.
First appearance and bail: When you are arrested or receive a notice to appear in court, contact an attorney immediately so you have someone to represent you at your first appearance. This is when your bail will be set, and an experienced New Jersey marijuana possession attorney can demand the lowest possible bail for you, or request that you be released on your own recognizance.
Substance abuse evaluation: The court's substance abuse evaluators will probably meet with you to test for marijuana and other illegal substances in your system. They will also discuss your history of marijuana use. Depending on how this evaluation goes, a judge may determine you should be sent to a drug treatment program.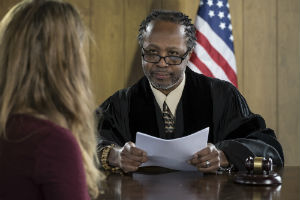 Pre-trial negotiations: There is much legal maneuvering that occurs between the bail hearing and the actual trial. To prevent your marijuana possession case from even going to trial, a knowledgeable New Jersey drug crimes defense lawyer may try to persuade the prosecutor that the charges should be downgraded or dismissed. Depending on the circumstances of your case, your attorney may try to strike a plea deal to get the charges or the penalties severely reduced. If you are eligible, your defense lawyer may be request pre-trial intervention (PTI) to help you avoid formal prosecution altogether. Even if you have been indicted, a dedicated drug crimes defense attorney can continue negotiating to try to reach a favorable resolution for your case before trial. (Note that 70 percent of cases are resolved without the defendant having to go to trial.)
Trial and afterward: If you do end up having to go before a jury, that's when your decision to hire a loyal and knowledgeable New Jersey drug defense litigator will really have an impact. Hiring an attorney with extensive trial experience and a thorough understanding of how a jury thinks is a definite advantage in a marijuana possession trial. A savvy defense attorney will also be thinking beyond the trial in case you need to appeal the decision later.
At the Law Office of Jason A. Volet, our goal is to intervene on your behalf as soon as possible to combat the marijuana possession charges at every turn and potentially avoid the expenses and risks of a trial. If a battle in court is eminent, though, our loyal New Jersey drug defense litigation team is armed with the legal prowess to fight vigilantly for your rights.
Contact a New Jersey Marijuana Possession Lawyer Today
A marijuana possession conviction can be an eternal stain on your record, haunting you for years to come as you look for employment and strive to build a better life for yourself. Don't make the mistake of entrusting an inexperienced or bargain-basement lawyer with your future.
Contact the Law Office of Jason A. Volet today. With experience both as a New Jersey drug crimes prosecutor and a criminal defense lawyer, Jason A. Volet has handled more than 2,000 criminal cases in his career. He negotiates aggressively and fights fiercely for the rights of clients throughout Freehold, Marlboro, Middletown, Wall Township, Manalapan, Howell, Rumson, Red Bank, Ocean Township, Colts Neck, Holmdel, Monroe, Millstone, and anywhere else in Monmouth County and Middlesex County.
If you or a loved one is facing a marijuana possession charge, schedule a consultation today to speak with our experienced New Jersey criminal defense team about your case.