New Jersey Heroin Criminal Defense Lawyer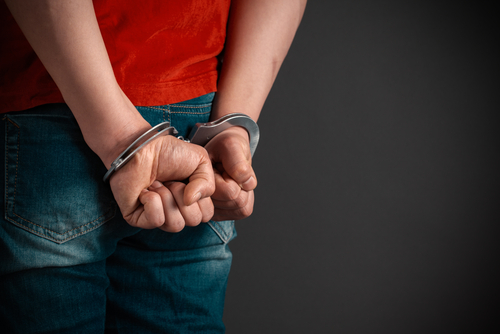 Heroin is classified as one of the most dangerous street drugs and individuals found in possession of any amount of heroin face serious criminal charges. A felony conviction of heroin possession could follow you for the rest of your life and affect your ability to get a job or further your education. If you or your loved one has been charged with heroin possession, you do not want to enter the New Jersey criminal justice system without skilled legal representation. It is important to contact an aggressive criminal defense attorney to advocate on your behalf and defend your legal rights.
When your freedom and future depend on how a criminal charge is resolved, you want a criminal defense attorney with the trial experience and legal knowledge of Jason A. Volet. Mr. Volet is a former New Jersey drug crimes prosecutor and understands the law from both sides of the courtroom. As a criminal defense attorney, he applies his strategic skills and detailed understanding of how prosecutors work to benefit his clients. He is adept at identifying the weaknesses in the prosecution's case and developing an aggressive defense strategy to rebut the charges.
The experience of the criminal defense attorney you select can make all the difference in the outcome of your case after a charge of possession of heroin. Your freedom is too important to trust to any inexperienced lawyer who is still learning on the job. Contact experienced New Jersey criminal defense attorney Jason A. Volet to fight aggressively for your rights.
Heroin Possession in New Jersey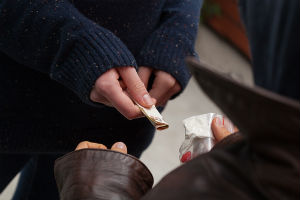 Heroin is categorized as a Schedule I drug according to the New Jersey Controlled Dangerous Substances Law (24:21-5) because it has no known medical value and a high likelihood of abuse. It is illegal to possess or be under the influence of any amount of heroin in New Jersey. Having any amount of heroin in your possession amounts to possession of a dangerous, controlled substance, according to N.J.S.A. 2C:35-10. Most instances of heroin possession in New Jersey are considered a crime of the 3rd degree. Penalties for individuals convicted include:
A fine of up to $35,000
Imprisonment in state prison for three to five years
Mandatory six-month suspension of driver's license
Mr. Volet is certified by the Supreme Court of New Jersey as a Criminal Trial Attorney, a distinction that includes only a select group of New Jersey attorneys. The certification recognizes an attorney has achieved a certain level of education, experience and skill in a particular area of law.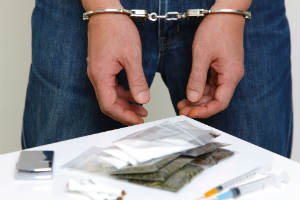 Mr. Volet focuses his practice exclusively on representing individuals charged with criminal offenses including drug crimes. He understands that not everyone charged with a drug crime is guilty as charged. He knows how to analyze the facts of a case and develop an effective defense strategy. Depending on the specific facts and amount of drugs allegedly involved, Mr. Volet may be able to structure an argument that is persuasive to prosecutors and negotiate on the client's behalf a plea agreement to a lesser charge that is more acceptable.
Charges of Possession of Heroin with Intent to Distribute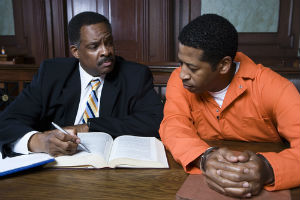 The amount of heroin that you are charged with possessing can make a significant difference in how your case is classified and the penalties you will face, if convicted. Some people who have street drugs for their own personal use are wrongly charged by police with possession with the intent to distribute because of the quantity of drugs in their custody. If that describes your situation, you need to seek a criminal defense attorney immediately because your liberty is at risk.
Possession of more than one-half ounce up to five ounces with the intent to distribute is treated by New Jersey law as a crime of the 2nd degree and the penalties are enhanced. Conviction carries a sentence of five to 10 years in prison.
The penalties also will be enhanced if you are convicted of heroin possession with the intent to distribute in a school zone.
If you have been found in possession of larger quantities of heroin, which may suggest drug trafficking, the penalties upon conviction are enhanced.
How Can a Criminal Defense Attorney Help?
If you are facing a serious drug possession charge, the penalties, if convicted, are harsh. The courtroom-tested legal skill that Mr. Volet possesses from having handled more than 2,000 cases can make all the difference in the outcome.
A charge of possession of heroin is serious, but prosecutors still have the burden of proving the charge beyond a reasonable doubt to get a conviction. You need an aggressive attorney who will carefully investigate the charges against you and present your side of the story. In many instances, prosecutors do not have the full facts because the arresting police only provide information that supports their version of what occurred.
In our experience, most non-violent individuals who are charged with possession of heroin would benefit more from drug treatment and counseling than time in prison. It is part of our job to help a client get the treatment to deal with a drug problem. When it is appropriate, Mr. Volet seeks to get a client who is charged with third degree possession of a dangerous, controlled substance admitted to a pre-trial intervention program so you can address a problem you have. If you have a teenage son or daughter who has been charged with possession of heroin, you do not want a youthful mistake to lead to a permanent criminal record that will affect the rest of your child's life. It could unless a skilled attorney is advocating on your behalf.
The charge of possession of heroin is a serious charge, and you should hire a serious criminal defense attorney to represent you, if you value your liberty. Do not leave your future in the hands of some inexperienced attorney who offers to handle your case on the cheap. We only charge one fee for fully resolving your case, and one fee if the case goes to trial. Most cases are resolved without a trial.
At the Law Office of Jason A. Volet, our legal team can help you fight the charges that have been brought against you or your loved one. He advocates for the rights of clients throughout Monmouth County and Middlesex County, including Freehold, Marlboro, Middletown, Wall Township, Manalapan, Howell, Rumson, Red Bank, Ocean Township, Colts Neck, Holmdel, Monroe and Millstone. Fill our online attorney contact form or contact us by calling 732-491-8583 today to speak with a knowledgeable New Jersey heroin possession attorney.