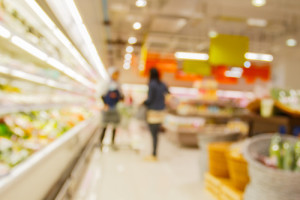 Shoplifting is a serious concern throughout the United States, ranking as the country's top property crime. This type of theft is responsible for upwards of $20 billion dollars in property loss every year for U.S. retailers. Because of the sheer number of thefts and revenue loss linked to shoplifting, many states have taken a harsh stance against shoplifting and have strengthened their criminal penalties for anyone convicted of these charges.
How Do Shoplifting Charges Work?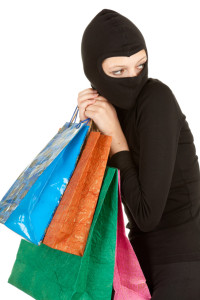 There are two different types of shoplifting charges that a person may face, defined as theft under the criminal code. The details on these charges can change from state to state, but many of the same rules apply across various state laws.
The lesser shoplifting charge, deemed petty theft, can occur when a person takes a small-value piece of property, such as a movie or some food. These charges typically only deal with property under a certain value.
The more serious shoplifting allegations come when the stolen item's value exceeds this maximum petty theft value. If a person steals something or a number of items exceeding the petty theft value set by state statutes, they may be charged with grand theft. These charges are much more serious and often carry severe mandatory sentencing if a person is convicted.
How Can You Fight Shoplifting Charges?
A person may want to rely on a legal advisor to help them navigate the complexities of the criminal justice system if charged with either petty or grand theft crimes. Arrests for shoplifting usually only occur after some physical evidence of theft has been uncovered, which can make these allegations particularly tough to fight.
If you've been charged with shoplifting, you could be facing anywhere from probation through jail; shoplifting can be graded as a disorderly person's offense which will be heard in municipal court or it can be graded as a fourth degree or a third degree or even a second degree depending on the value of the items that were taken. In order for the state to prove that you've committed a shoplifting, they have to prove that you have passed all point of sales and that you intended to take that merchandise without paying for it. If you've been charged with this crime, contact an attorney immediately to defend you against these charges.
If you're facing shoplifting charges and aren't sure about what next steps to take, I may be able to help you. Contact me today to schedule a free case evaluation. Once I have learned about your situation I can explain the options available.
What To Do If Your Child Was Caught Shoplifting
Most prosecutors will recognize the difference between an impulsive shoplifting for an inexpensive item when a group of teenagers are shopping at a mall from a felony shoplifting arrest of an adult with a long record of shoplifting convictions.
If your daughter is arrested for shoplifting, the best course of action is usually to seek the counsel of an experienced New Jersey criminal defense attorney, who can immediately begin representing your daughter and protecting her interests against the state.
Unfortunately, many times parents believe that if they call the prosecutor's office and explain that this is the first time their daughter has been arrested, that the prosecution's office will simply dismiss the case. Usually, this is not the best course of action.
Prosecutors are usually more willing to speak to a criminal defense attorney, as such interaction is typically necessary over the course of any criminal proceeding. As a criminal defense attorney with more than 15 years of legal experience, my job will be to speak with the prosecution's office and discuss with them the case of your child to understand their thoughts and objectives concerning prosecution. I also have a wealth of experience and knowledge concerning how cases such as shoplifting are typically handled; I can use this experience in seeking the best outcome possible based upon how the prosecution's office has handled similar cases in the past.
Before having any conversations with the prosecution's office, I will want to understand the full set of facts and circumstances relating to your daughter's case. Often the case of the prosecution may be weak. They may not have any eyewitnesses who want to be involved. There may be other facts that cast doubt on whether they can prove beyond a reasonable doubt that any shoplifting did, in fact, occur.
In these cases, rather than speaking to the prosecutor about a potential plea deal, it may be more advantageous to discuss with them why the case should be dropped entirely. Once I know about the facts and circumstances, I can then offer legal advice and strategy as to how to best proceed.
Please Call Me to Learn More
I would be happy to meet with you to learn more about any shoplifting or other criminal charge brought against your daughter (or your son) for shoplifting or any other criminal charge. It's important to consider retaining a theft defense lawyer as soon as possible, so that the interests of your daughter or son are protected and that their rights are preserved.