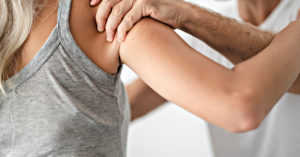 Domestic violence is taken incredibly seriously under New Jersey law. Police must respond to all domestic violence calls made by a victim or a bystander. Police must also arrest the person accused of abuse if physical injury or violation of an existing restraining order is involved, and officers may choose to arrest a suspect even if no injuries are evident. In addition, police must prepare a report any time they respond to a domestic violence call, no matter the outcome of the call.
If you are facing allegations of domestic violence, you need to understand how these charges are treated under New Jersey law. Let The Law Office of Jason A. Volet fight to protect your rights, your freedom, and your future. As a former prosecutor, Mr. Volet understands how to effectively build a defense on your behalf aimed at achieving the best possible outcome.
Contact us now to schedule a free consultation to speak with a New Jersey domestic violence defense attorney.
How Is Domestic Violence Treated Under New Jersey Law?
Domestic violence is treated seriously under New Jersey law, which outlines several penalties for committing acts of domestic violence. In addition to the accused being charged with a crime for the predicate act of domestic violence (with predicate acts ranging from disorderly persons offenses up to homicide), the victim is also entitled to seek a restraining order against the alleged abuser. A restraining order can prohibit the alleged abuser from returning to a residence he or she shares with the victim, require the accused to surrender all firearms, and award child custody to the victim.
A domestic violence conviction and restraining order can have a serious impact on your life for many years to come. Don't try to handle this type of situation on your own. Talk to our attorney about your rights and options for having the charges against you reduced or dropped.
Are There Different Types of Domestic Violence?
New Jersey law recognizes different types of "predicate acts" for a court to find that domestic violence has occurred and grant a victim relief under a domestic violence complaint. The predicate acts of domestic violence in New Jersey include:
Harassment, or the infliction of offensive touching or communications that are intended to annoy or alarm the victim
Cyber-harassment, or harassment that takes place online, or posting objectionable material about the victim online with the intent to harm the person or place the person in fear of harm
Assault, whether involving actual contact with the victim or merely the threat of harm and injury
Terroristic threats, or the commission of the crime with the intent to terrorize the victim; if the abuser threatens a crime, the victim must believe the abuser can and intends to carry it out
Criminal mischief, or damage to or destruction of the victim's property
Criminal restraint, or the abuser keeping the victim in a place that puts the victim at risk of serious bodily injury
False imprisonment, or the abuser keeping the victim in a place and not allowing him or her to leave
Burglary, or breaking into a dwelling with the purpose of committing a crime therein
Criminal sexual contact, or the use of force or coercion to get the victim to engage in sexual acts with the abuser
Sexual assault, or the use of force or coercion to get the victim to participate in the act of sexual penetration
Kidnapping, or taking a victim from a place to another location through the use of deception, force, or threat
Stalking, which can involve staring at a person for a long time, following a person or sending others to follow that person, interfering with the belongings of a person, harassing, or sending threats, with the purpose of making the victim scared or uncomfortable
Lewdness, or committing an offensive act in front of the victim knowing he or she does not want to witness the act
Criminal trespass, or entering private property without permission
Criminal coercion, or forcing someone to do something or not do something through threat
Robbery, or stealing through the use of force or threat
Contempt, or violation, of an existing restraining order
Homicide, or unlawfully causing the death of a victim
Any other crime involving risk of death or serious bodily injury to a person protected under the Prevention of Domestic Violence Act of 1991
Is Domestic Violence a Misdemeanor or Felony in New Jersey?
Domestic violence can be a misdemeanor (known as a disorderly persons offense) or a felony (known as an indictable offense) in New Jersey, depending on the particular predicate act of domestic violence. For example, certain acts of domestic violence, such as criminal mischief or criminal trespass, may be considered disorderly persons offenses under New Jersey law. Conversely, many serious acts of domestic violence, including assault, sexual assault, kidnapping, burglary, and homicide, are classified as indictable offenses.
What Happens If You Violate a Restraining Order?
Violating a domestic violence restraining order can carry significant penalties. Violation of a restraining order is considered a form of criminal contempt, a fourth-degree crime. Conviction can result in a sentence of up to 18 months in prison and up to a $10,000 fine. Prison time is not mandatory for a first-time violation, but subsequent violations carry a mandatory minimum sentence of 30 days in jail.
Are Certain People More Protected Under New Jersey Laws on Domestic Violence?
New Jersey laws on domestic violence provide equal protection to each person who qualifies under the state's Domestic Violence Act. A person may qualify as a victim of domestic violence if he or she has been the victim of a predicate act of domestic violence that has been committed by:
A spouse
A former spouse
A present or former household member
Someone whom the victim has a child in common with
Someone whom the victim anticipates having a child with (i.e., the abuser or victim is pregnant)
Someone with whom the victim has previously had a dating relationship
Talk to a Domestic Violence Lawyer Now
If you have been accused of domestic violence in New Jersey, you need to act quickly. A domestic violence conviction can have serious consequences, including prison time, fines, and long-lasting restrictions on your life. Even the accusation of domestic violence can have a significant impact on your life and your relationships.
Contact The Law Office of Jason A. Volet today to schedule a free consultation to learn more about how our firm can help defend you against charges of domestic violence.