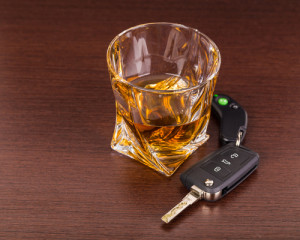 I hear very often from my clients or potential clients as a New Jersey DWI Attorney that, 'I have been charged with a DWI, I blew over the .08,' whatever that number may be, 'aren't I guilty? What is it that you can help me with?' The reality is that there are a number of things that must be looked at simply before giving up and saying, "Yes, I am guilty of that charge." The first avenue that's very important is that the police officer had to have stopped you in your motor vehicle for a legitimate motor vehicle violation. That is the first way to look at or to combat a case.
The second way is that once you've been pulled over and they suspect that you've been driving while intoxicated, you'll be pulled out of the car, they'll make you do psycho-physicals. I advise clients as a New Jersey DWI Attorney that we have to make sure and pay attention to the fact of whether or not the officer followed the guidelines on how to give you instructions as to perform those psycho-physicals, and we also have to look as to how you actually performed on those psycho-physicals.
The next way is once you're down at the station and you're given that alcohol test, simply because that alcohol test has given that reading doesn't mean that it's accurate. There are ways of making determinations as to whether or not your readings are actually legitimate readings. So again, it is important that if you're charged with driving while intoxicated that you contact a New Jersey DWI Attorney who has the experience and know-how to use these defenses to your advantage.
This informational blog post was provided by Jason A. Volet, an experienced New Jersey DWI Attorney.