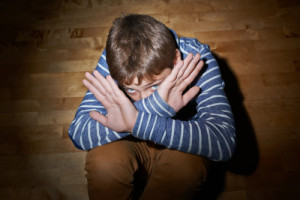 If your child is under the age of 18 and has been charged with a crime, it's important to immediately contact an attorney.
If your son or daughter has been charged with a juvenile offense, I understand how difficult of a time in your life this could be. Nobody wants to see their children placed in harm's way. What you do have to understand is that being charged as a juvenile, while those records are supposed to be sealed, can have some serious effects on your child's life.
Laws vary from state to state, but generally, underage individuals who are accused of committing a crime face a number of legal penalties. Often, courts seek to educate and rehabilitate juveniles with less severe sentences than those given to adults. Depending on the severity of the crime, juvenile offenders can face the following penalties:
Community service
Probation
Fines
Juvenile detention
Jail time
If your child is found guilty or pleads guilty to a first degree offense, they face up to four years in jail; the juvenile jail would be Jamesburg in New Jersey. On a second degree offense, they could face up to three years in Jamesburg. On a third degree, they face up to two years in Jamesburg. On a fourth degree, they face up to a year in Jamesburg, and on a disorderly person's offense, they can face up to sixth months in Jamesburg.
It's important to understand that while this is what they face, there aren't the same type of presumptions in juvenile court as there are in adult's. For instance, just because you have been found guilty or plead guilty to a second degree does not necessarily mean that you will be sentenced to jail. You can still be sentenced to probation. It's important that you find an attorney who is well experienced in dealing with these types of cases in order to make sure that the best possible outcome for your child is reached, whether that be some sort of counseling or anything that they need to make their lives better.
All offenses by juveniles, regardless of whether it would be an indictable defense or if something similar would be a felony for an adult or if it was a non-indictable offense like a misdemeanor charge, which would be heard in a municipal court for an adult. Regardless of what type of charge it is, it is all heard in the family division in the superior court in whatever county in New Jersey that that child lives. It's not where the child is charged, but it's actually the county where that child lives.
So if the child lives in Monmouth County but commits the offense in Middlesex County, the case will be heard in Monmouth County. Again, it's important to hire an attorney immediately because there are serious penalties which can include jail for your child depending on what type of crime it is.
This informational blog post was provided by Jason A. Volet, an experienced New Jersey Juvenile Crime Lawyer.