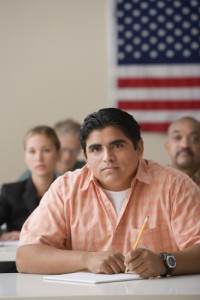 If a person is facing tough sentencing due to criminal charges, there may be an opportunity to ask for admission in a diversion program instead of a trial. Diversion programs exist as a second choice for some defendants to accept conditions set by the authorities in return for avoiding a major crime on their criminal record and subsequent sentencing. These programs are not available in all cases, but can be particularly attractive choices for some defendants.
Diversion programs are used as an alternative mode of sentencing. A person who accepts the terms of a diversion program may be able to avoid serious crimes on their record, including drug and alcohol charges, for less serious violations or no addition to the record at all. Additionally, they may experience lesser sentencing, which can include the following:
Community service requirements
Restitution for any victims of the crime
Participation in or completion of education programs
Following instructions to avoid possible criminal temptations.
Violation of the terms of a diversionary program, it should be noted, is likely to result in severe punishment, possibly including a reversion to the original charges.
In the state of New Jersey, the statute of limitations is set at different levels for different crimes. As long as a person's crime isn't considered an exemption to the general rule, they may avoid conviction if the prosecution doesn't work fast enough.
The rules for the statute of limitations work in the following ways in New Jersey:
The usual period of time in which prosecution for a crime is possible is 5 years.
There is no limitation for murder or manslaughter.
Misconduct from officials has a 7 year limitation.
Petty offenses run a 1 year limitation.
This time may be effectively extended if a person attempts to flee the authorities.
If you are facing criminal charges and are willing to cooperate with the authorities in exchange for lesser penalties, a diversion program may be right for you. When seeking this option, it is strongly advisable to do so with the assistance of an attorney.
This informational blog post was brought to you by Jason A. Volet, an experienced New Jersey Criminal Defense Lawyer.