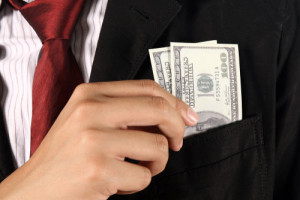 The group of criminal offenses known as "white collar crimes" were named as such because they tend to involve the abuse of positions of power for financial gain. In New Jersey, there are many different kinds of white collar crimes, but each can carry serious legal penalties for a convicted individual. Conviction of a white collar crime can result in a severely damaged professional reputation as well as both jail time and monetary fines.
White collar crimes encompass a variety of behaviors that can result in criminal charges. Some of the most common white collar crimes include:
In most cases, the punishment for conviction is related to the amount of damages caused by the white collar crime. For instance, multiple instances of fraud can be combined to create devastating legal consequences for those convicted.
If you or someone you know has been charged with a white collar crime, it's important to consult with a knowledgeable, aggressive attorney regarding your legal rights. Contact me today to schedule a free case evaluation. Once I have had an opportunity to learn about your case I can explain the options available to you.
This informational blog post was brought to you by Jason A. Volet, an experienced New Jersey White Collar Crimes Lawyer.