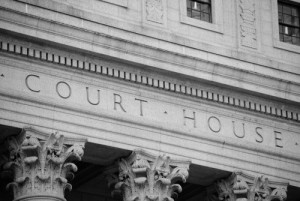 Expunging your record in New Jersey, unfortunately, is a fairly lengthy process which can take upwards of six or seven months. If a determination has been made that your record can be expunged, then the necessary paperwork has to be done. So what does that include? That includes the order, it includes the verified petition signed by you, it includes copies of judgment of convictions or dispositions and ultimately we have to get a court date. Once that court date comes along and that order is signed, that paperwork is then sent back to our office and has to be re-sent out to all the agencies that now need to start conforming their records and basically putting them off to the side so that they would not show up on a background check.
How Long Does It Take To Have My Record Expunged?
It generally takes somewhere in the neighborhood of around three months to get that hearing date once the paperwork is done. It then takes another twelve weeks before we get the letter back from the state police indicating that they have now confirmed their records and they are sending the Expungement on to the FBI. That is the important letter, the letter from the state police, because that's the letter that shows everywhere that your record has now been expunged, so the short answer, again, is probably six or seven months to get that taken care of.
Do I Have The Ability To Have My Record Expunged?
The answer to that is maybe.
You may have heard that you can have your record wiped clean. Some arrests and convictions can be expunged (wiped clean) from your record. Others cannot. In some drug cases your record may, in fact, be eligible to be expunged. Expungement means that there would not be a record of your arrest and conviction. An expungement of your record would make it easier for you to apply for many jobs, and a background check would not reveal anything about this past mistake.
What Factors Will Play Into Having My Record Expunged?
There are a number of factors that will play into whether or not you can have that record expunged such as what is your prior record? How many incidences do you have on that prior record? How long ago did those incidences happen? Has there been a sufficient amount of time that has passed since then? Do you fall under one of the public interest categories that is not basically an automatic or an expungement that really never has an issue with the prosecutor's office? These are all factors that need to be taken into consideration when making a determination as to whether or not your record can be expunged.
Who Should I Call to Learn About Seeking Expungement in New Jersey for My Conviction?
Anyone who has a criminal record recognizes how tough it may be to find a job. All things being equal, prospective employers will hire the person without a criminal record.
In most instances, those who have had a criminal conviction expunged can truthfully answer "no" on job applications if asked about whether they have had a prior conviction. The same response also can be given in a job interview if a person is asked this question directly. The person need not explain that they had been convicted and that the conviction was expunged.
If you have been convicted of a criminal offense in New Jersey, find out if your conviction is eligible for expungement.  Contact me to learn about whether expungement is available for you, and to learn how I can help.
This informational blog post was brought to you by Jason A. Volet, an experienced New Jersey Expungement Lawyer.