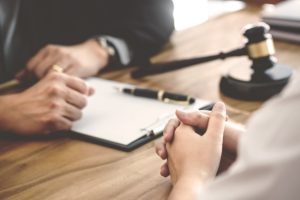 It can come as a shock to find there is a bench warrant out against you. Issued by a judge, a bench warrant is generally put into effect when you have failed to comply with a court order or to take certain required actions. Unfortunately, once it has been put in place by the judge, the bench warrant will remain in effect until it is either lifted, the court requirements are satisfied, or you are placed under arrest.
To protect yourself and your freedom, it is important to have an experienced New Jersey criminal defense attorney on your side. At The Law Office of Jason A. Volet, we provide the trusted legal guidance and professional representation you need in this situation. Regardless of why the warrant against you was issued, we can outline your options and help you to address the underlying legal matter.
Reasons Why Bench Warrants Are Issued in New Jersey
If you already know or suspect a bench warrant has been issued in your case, you can contact the clerk of court or your local police department to find out why it was issued and what you will need to do to have it lifted. Under New Jersey Court Rules, several common reasons exist for why a judge may have taken action to place a bench warrant against you. Generally, these warrants are used in cases where you ignored a court summons or failed to comply with the terms of an existing court order that was in place. Examples include:
Failure to pay fines on parking tickets and traffic violations
Failure to appear for arraignment or a scheduled court hearing
Violations of your bail or bond conditions
Violations of the terms of your parole or probation
Failure to pay child support
Failure to comply with court rules and procedures.
Finding out exactly why the warrant has been issued plays an important role in avoiding arrest. Depending on the situation, New Jersey criminal defense lawyer Jason A. Volet may be able to work with prosecuting attorneys and others involved to have your warrant recalled or to make the appropriate arrangements to satisfy the underlying legal issues. In addition to protecting your freedom, he can help to avoid some of the other negative consequences of having an active bench warrant out against you.
Driver's License Suspension and Bench Warrants
Unfortunately, when a bench warrant issued, it is common for a notice of driver's license suspension to be issued as well. If you suspect this is the case in your situation, you will want to contact the New Jersey Motor Vehicle Commission (MVC) to find out for sure.
In addition to the sheer inconvenience a driver's license suspension causes, being unable to drive can prevent you from working, going to school, attending doctor visits and meeting your family obligations. It also subjects you to arrest if you are stopped in your vehicle by the police. All of these ramifications are viewed by the court as additional motivating factors for you to either surrender yourself to the court or to address the underlying issue which caused your bench warrant to be put into effect in the first place.
Repercussions of a Bench Warrant
The major and most obvious repercussion of a bench warrant is the fact that it subjects you to immediate arrest. The stress of knowing that you have an active warrant out against you can affect your physical and emotional health, your job performance and your relationships with family and friends. In addition to the hardships associated with the loss of your driving privileges, other ramifications of a bench warrant in New Jersey include:
Revocation of the terms surrounding your parole or probation
Revocation of the terms surrounding any alternative sentencing agreements or pretrial intervention programs you may have been eligible for
Addition fines, court costs and criminal charges.
The fact that a bench warrant has been issued against you will appear as part of your criminal record, alongside of your charges. This could prevent you from obtaining employment, housing, or even student loans. It will follow you wherever you go, and it could result in your extradition if you move out of the area or to another state. In our area alone, the Monmouth County Sheriff's Office makes more than 900 arrests on warrants each year. To avoid having this hang over your head, it is important to take the steps to resolve the issues surrounding your bench warrant right away.
How Do You Lift a Bench Warrant?
A bench warrant will stay active and remain on your record indefinitely until you are either arrested, or the matter is resolved. Rather than continuing to evade the issue, New Jersey criminal defense lawyer Jason A. Volet can guide you in getting your bench warrant lifted.
One of the first steps in lifting a bench warrant is to appear in court. Under New Jersey law, you can be subject to immediate arrest and a 72-hour hold while a hearing is scheduled. However, having a lawyer by your side can help you to avoid this. By negotiating on your behalf, we may be able to have your bench warrant lifted without you being placed under arrest. Common defenses which can be raised are:
You were not properly notified of hearing dates or time
You did not receive notice of the terms of an order
You suffered an unexpected illness, injury or other hardship
An error in court administration or procedure occurred in your case.
Contact Our New Jersey Criminal Defense Law Firm for Immediate Help
If you are facing a bench warrant in New Jersey, The Law Office of Jason A. Volet is here to help you. We can advise you on how to successfully resolve underlying legal issues, avoid jail time and face other repercussions. We have offices conveniently located in Freehold and Neptune. So, contact our New Jersey criminal law firm and receive a consultation today.