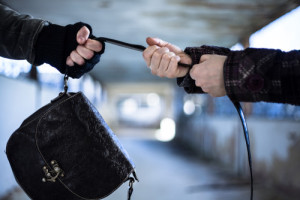 I often meet with people who have been charged with a burglary and the first thing they'll say to me is: well, I went into that house but I did not go into that house with the intent to steal anything. Unfortunately, in New Jersey, that does not make you any less guilty of a burglary. In New Jersey, a burglary is entering somewhere where you are not licensed or privileged to be with the intent to commit a crime once you are inside. What that crime is does not make any difference. It does not have to be a crime to steal. It could be a crime to assault somebody, it could be any number of things as long as there was an intent to commit some crime when you went into a place where you were not supposed to be.
Just because you were found in a place that you were not supposed to be ultimately doesn't mean that it was a burglary. It could mean that it was a trespass, it could mean that it was something else, it could mean that it was nothing, but it's important to find an attorney who can explore these different options with you before going to court.
This informational blog post was provided by Jason A. Volet, an experienced New Jersey Burglary Attorney.