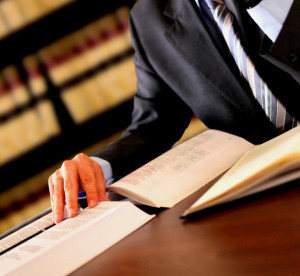 With a multitude of internet resources and books available regarding how the law works, many people believe that they are capable of handling their own defense if charged with a crime. However, even minor criminal convictions can have significantly greater effects than a person may first realize. Additionally, criminal defense cases can prove complicated in some cases, virtually requiring professional legal help.
When you are arrested for a crime, the prosecution will likely take an aggressive stance to try to convict you as quickly and as severely as possible. You need an experienced New Jersey criminal lawyer who understands your rights and criminal charges and can fight back in your defense. A criminal attorney can help you through all steps of your criminal case, from advising you during police questioning to gathering evidence and testimony in your defense.
How Can a Criminal Defense Lawyer Help Me?
Attorneys can provide invaluable services during a person's criminal defense case. Some defendants may not see the point in hiring an attorney, however. This is especially the case if they intend on pleading guilty or don't believe that the penalties are serious enough to warrant a legal advisor's help. However, a lawyer can provide the following important services:
Work through important legal procedures and paperwork.
Prepare a strong legal defense against a criminal charge.
Take some of the burden of dealing with legal problems.
Provide advice when difficult decisions arise.
Even seemingly minor criminal charges can have long-term consequences for a person, making his or her criminal defense case all the more important.
If you're facing criminal charges and are thinking about representing yourself in court, you may want to at least speak with an attorney first to learn more about your options. For a confidential consultation, contact me today. Once I have learned about your case I can explain the options available.
Having a knowledgeable, competent lawyer on your side during your criminal trial can make all the difference in your case. Our New Jersey criminal defense attorneys understand the ins and outs of the criminal system and will work aggressively to pursue a favorable resolution for your case.
What to Look for in a Criminal Defense Attorney
When a person is facing prosecution for criminal charges, they may want to find a legal defender who can provide a strong defense for their rights. The criminal defense process can be particularly complex at times, making it all the more important for a legal defender to have a strong understanding of the law and how to use it to defend a client. With this in mind, it's important for a person facing criminal accusations to find a worthwhile attorney.
There are thousands of criminal defense attorneys in the state of New Jersey, making the choice of picking a single representative more difficult. However, there are some important indicators that a person may want to look for when searching for legal help. These things include:
Professional accolades
Testimonials from prior clients
Legal education
Willingness to help clients with particular needs.
These important pieces of information can help a person get a clearer picture of who an attorney is and how capable they are of successfully working with clients.
Who is the Best New Jersey Criminal Defense Lawyer for Your Case?
When searching for the best New Jersey criminal defense lawyer for a case, people often turn to the Internet to look for search rankings or some other type of objective criteria, such as a list. As with all professions, there is not a single objective measure of what constitutes the "best." There are, however, certain criteria that may be important for you or your case, such as the following:
Certification by the Supreme Court of New Jersey as a Criminal Trial Attorney
In New Jersey, experienced criminal trial lawyers can apply to be certified by the Supreme Court of New Jersey as a Criminal Trial Attorney. To learn more about New Jersey criminal trial attorney certification, please read the articles on this site. Certification requires meeting a number of standards, including recognition by other attorneys. I am one of a limited number of attorneys in New Jersey who have been certified by the Supreme Court of New Jersey as a Criminal Trial Attorney.
Litigation and Trial Experience
Another aspect to consider in choosing a criminal defense lawyer is the amount of experience that the lawyer has. I have been an attorney focused on criminal law matters for more than 15 years, and have worked on more than 2000 cases, starting as a former Assistant Prosecutor in Monmouth County. Having formerly served as a prosecutor, I know what it's like to practice criminal law as both a prosecutor and defense attorney.
Trust and Dedication
Criminal matters are serious. If you've been charged with a crime, you need an attorney not only whom you can trust, but one who will work tirelessly in seeking to achieve for you the best outcome possible given the facts and circumstances of your case.
I and my firm have the experience, dedication, and trust that are often highly sought after in searches for a criminal defense attorney. We provide all of our clients with tenacious representation and full attention to their matter.
If you need a criminal defense lawyer, we would look forward to meeting with you and learning about the events pertaining to your charge, whereupon we can explain how we can help if we are retained. Please call our firm to schedule an appointment at your convenience.
Never Try to Represent Yourself Against a Serious Criminal Charge in Criminal Defense Case
In the legal world, there is a saying that "A lawyer who represents himself has a fool for a client." This adage recognizes that even lawyers should retain legal counsel in serious legal matters rather than representing themselves.
If a lawyer, who has the legal education and perhaps many years of legal practice, should retain another lawyer instead of representing himself or herself, so too should non-lawyers retain a lawyer for a legal matter.
In criminal matters, the law is complicated and prosecutors work hard in seeking to convict. They want their conviction rate to be high so that their record looks good. Their job is not to care about how a legal conviction may affect the life or family of a person charged with a crime.
An experienced criminal defense attorney often will have years of practical experience and be in a much better position to advocate strongly and develop solid legal strategy than a person who has no training in the law.
Experienced criminal lawyers know how to spot evidence that may be inadmissible, and how to move to seek that such evidence is never introduced at trial. In the case where the prosecution's main evidence is likely to be inadmissible, a criminal attorney may remind the prosecutor of the prosecutor's legal duty to dismiss a case if there is not credible and admissible evidence upon which a conviction may be obtained. Experienced criminal lawyers thus not only focus on winning a case at trial, but also on strategies to have cases dismissed or charges reduced wherever possible prior to trial.
When charged with a crime, you should never try to go it alone.
The stakes are usually too high. If you've been charged with a crime, please call our office to schedule an appointment to learn how we may be able to help.
This informational blog post was brought to you by Jason A. Volet, an experienced New Jersey Criminal Defense Lawyer.