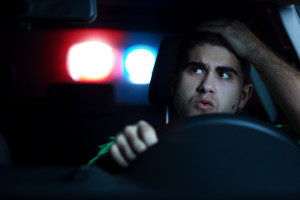 In many traffic stops, the police will ask motorists if they can search the car, open the trunk, or to take other actions to see what is in the car. Often, they will ask innocuous questions like "you don't have a gun in there, do you?" When the driver replies with "No, officer," the next question might be "do you mind if I check, just to make sure that I'm safe?"
The fact is, the police are very skilled at asking questions to motorists in an attempt to search vehicles. These questions are usually asked in a way that will be very difficult socially for most of us to say no.
You Have the Right to Say "No" When Asked by an Officer to Search Your Car
As Americans, we are all proud of our Constitution; particularly the Bill of Rights. The 4th amendment against illegal search and seizure was adopted to combat the wrongful searches and seizures by the British, who often would search homes for no reason or probable cause and harass citizens.
The 4th amendment holds strong today. In most cases, you don't have to give consent to the police to search your car, and likely there is nothing to be gained by providing consent. The police cannot arrest you or take any other action against you solely as the result of refusing to provide consent to a search of your vehicle when asked. So, if you're asked by a police officer if it is OK to search your vehicle and you don't want it searched, make sure that you clearly tell the officer that he or she does not have your permission to search any part of your vehicle.
If the police believe that they have the lawful right to search your car, they do not need the consent of the motorist – they can simply conduct the search. Motorists should never try to stop the police from searching a vehicle if the police begin a search on their own, even if they believe that the search is wrongful. Trying to stop a vehicle search could result in an arrest.
If the police conduct an illegal search of your vehicle (in other words, if the police did not receive your consent or did not have the lawful right to conduct the search), your lawyer can seek to have excluded all evidence obtained from the wrongful search.
This informational blog post was brought to you by Jason A. Volet, an experienced New Jersey Criminal Defense Lawyer.