New Jersey Gun Possession Attorney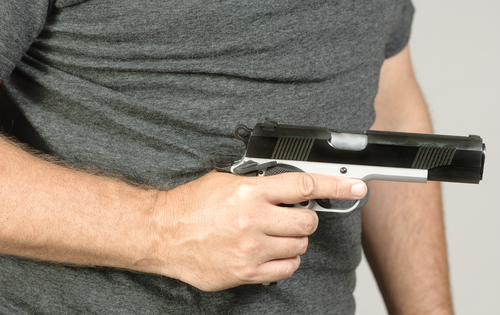 New Jersey has strict gun possession laws that forbid certain individuals from possessing certain types of weapons. Not only are the laws in this state strict regarding gun possession, but so are the penalties for a gun possession conviction, and anyone convicted of illegal gun possession may face long-term damage to their personal, professional, and financial life.
If you're facing automatic weapons charges and need legal advice, we may be able to help. To find a legal advisor you can rely on, contact a New Jersey weapons charges attorney of the Law Office of Jason A. Volet at (732) 863-5050 today.
What Guns Are Outlawed?
According to a federal ban, all automatic weapons are banned from private ownership in the United States, with few exceptions. This includes the following types of guns:
Automatic rifles
Machine pistols
Automatic shotguns
Outside of machine guns, which are defined as any weapon that fires two or more rounds when the trigger is pulled once, the state of New Jersey has some additional laws regarding other weapons. These limitations prevent anyone in the state of New Jersey from owning or operating a weapon with a clip capacity over 15 rounds. Also, some semiautomatic firearms are altogether banned by the state.
In the state of New Jersey, gun possession crimes are treated harshly by the state, and these crimes are treated differently depending on the circumstances of the event. These charges can include jail time, strict financial penalties that may cost a defendant thousands of dollars if convicted. Other penalties can include lengthy probation periods, loss of employment opportunities, and a future loss of gun rights.
Client Testimonials
"I am very appreciative of his services and would highly recommend him to anyone in need of an outstanding attorney."– Theresa