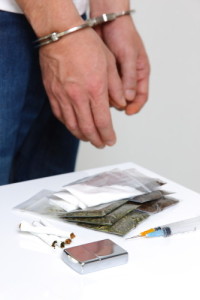 Many instances of drug possession and other drug crimes in New Jersey are a direct result of people becoming addicted to drugs. These people are not necessarily a "bad," nor are they seeking a life of crime to become rich. Instead, as they became hooked on drugs, they may have turned to selling small quantities of drugs or burglary or similar crimes solely as a method for obtaining the cash required to support their habit.
In these circumstances, incarceration does not benefit either society or the person who has become addicted to drugs. Incarceration is expensive, typically costing tens of thousands of dollars to lock up a person for as little as six months. Further, incarceration often creates a huge strain on the person's relationship with family members and loved ones, who may be vital in the person's battle with drug addiction.
Instead of incarceration, diversion and treatment programs are often much more effective and beneficial for the person who has become addicted and for society. When the sole purpose of engaging in crime is to obtain the money necessary to fuel drug addiction, stopping the drug addiction will stop the crime. Once the drug addiction ends, the person may again become a productive member of society, which is the ultimate goal.
When Possible, We Will Explore the Possibility of Diversion Rather Than Incarceration for Clients Who Need Help for Addiction
While our first strategy for clients charged with a crime is usually to see if we can get the charges dismissed, often this is not a possibility. If this is not possible, then in many cases it will be advantageous to see if a plea bargain can be reached involving diversion rather than to go trial and potentially face incarceration.
As the facts and circumstances of each case are different, so too will be the opportunities that are available for diversion. Diversion instead of incarceration usually depends upon seeking a deal with the prosecution, but if diversion can be achieved, it is often in the best interest of our client to agree to such resolution.
This informational blog post was brought to you by Jason A. Volet, an experienced New Jersey Drug Crimes Lawyer.