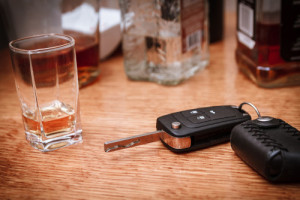 Oftentimes when a potential client is sitting in my office and they've been charged with a DWI, they'll ask me: how can the state prove the charges against me? A DWI can be proven in two ways. The first way is through what's called a per-say violation or the actual readings of an alcohol test. The second way that they can prove a DWI against you if for instance there are no readings is based on the psychophysical tests that they give you, and there are three general psychophysical tests that you will receive.
There is the HGN test where they will ask you to follow an object with your eyes while your head remains in a fixed position, they will ask you to do a heel-to-toe walk and they will ask you to do the one-legged foot raise test. Although they cannot use that HGN test to prove your guilt, they can use the other two tests. If you've been charged with a DWI, contact an attorney immediately.
This informational blog post was provided by Jason A. Volet, an experienced New Jersey DWI Lawyer.