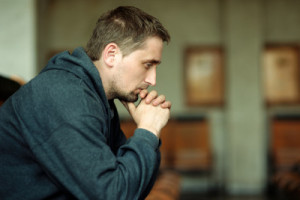 If you've been stopped by the police and that officer suspects that you are driving while intoxicated, at some point he may have the ability to bring you down to the police station to administer the alcohol test. It's important to understand that in New Jersey, you have absolutely no right to refuse to take the alcohol test. You must submit to it. You also don't have the right to ask for an attorney prior to taking that test and if you do and then don't take the test then it would be considered a refusal. It also may be considered a refusal if you do not blow hard enough into the machine for it to take an accurate sample from you. After doing that a number of times, the officer will also charge you with refusal.
Being charged with refusal has serious consequences. For a first offense, you are facing seven to twelve month loss of license plus monetary fines, and you must also install an interlock ignition device in your vehicle and essentially what that is is you cannot start your car until you give a breath sample. For a second violation of a refusal statute, you are facing a two-year loss of license, heavier fines, and again, the interlock ignition device, and for a third offense, you are facing ten years loss of license plus the interlock device plus heavier fines.
Now what I say when I mean a first, second, or a third offense; well, if you've been previously convicted of a DUI and you subsequently get a refusal, that refusal would actually count as a second. It is important that if you are charged with this type of offense that you contact with an attorney who is both experienced in DUI and the refusal law to help with any defenses that you may have.
This informational blog post was provided by Jason A. Volet, an experienced New Jersey DWI Attorney.