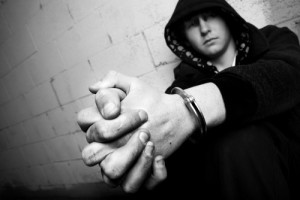 Similar to federal law, New Jersey divides controlled substances into five categories, or "schedules." Schedule I controlled substances have a high potential for abuse and no acceptable medical use in the United States. Heroin is considered a Schedule I controlled substance.
Heroin charges are among the most serious types of drug charges a person can face in New Jersey. This is because heroin is viewed as an extremely dangerous drug that poses a danger to society. Prosecutors often seek maximum penalties for alleged offenders in these cases.
Were you recently arrested in New Jersey for alleged possession of heroin? If so, it is crucial that you hire an experienced criminal defense attorney to represent you. A lawyer with a history of defending people accused of drug crimes will know how to protect your rights and pursue all options for getting the charge reduced or dropped altogether.
The Law Office of Jason A. Volet defends people accused of heroin offenses in communities throughout New Jersey. Former prosecutor Jason A. Volet understands the system from both perspectives and knows how to mount a defense for heroin charges. Contact us today to schedule a free consultation and learn about all of your legal options.
Actual vs. Constructive Possession
To convict a person of heroin possession – or possession of any other type of controlled substance – a prosecutor must show present evidence that proves "actual" or "constructive" possession beyond a reasonable doubt. This means that the prosecutor does not need to show that police found the heroin on a defendant's person such as in their hands, pockets or backpack, which would be actual possession. Instead, the prosecutor can show that the heroin was found in an area that a defendant had control over such as in the defendant's home or automobile.
The key issue is whether person "knowingly" possessed the heroin. So, if the heroin is found in next to a person in the home, and nobody else lives there, it could lead to a reasonable conclusion that the person knew that the heroin was there. On the other hand, a prosecutor may have a tougher time showing knowing possession if the heroin was not found near the person in the home, and the person shared the home with other people.
Heroin Possession Defenses
If you are charged with heroin possession, your attorney should explore all possible defenses. For instance, if the heroin was seized as the result of a traffic stop or car search that was unconstitutional, the attorney can argue that the heroin should be "suppressed," or not admitted as evidence. If that occurs, a prosecutor may be forced to drop the charge.
Additionally, your attorney can look at where the heroin was found and challenge whether you actually knew that the drug was in your car or on your property. If you did not have exclusive possession of the area, and no other incriminating circumstances exist that would link you to the heroin, this defense may be highly effective.
In some cases, a person may be charged with heroin possession when the substance in question is something else. The prosecutor should order scientific tests to be performed on any controlled substance evidence that the prosecutor plans to introduce. Your attorney can challenge whether those tests were properly conducted by a qualified forensic chemist and may even challenge the accuracy of the test results.
Heroin Possession Charges Can Lead to Serious Penalties
N.J.S. § 2C:35-10 establishes that it is unlawful for any person to possess, actually or constructively, a controlled dangerous substance. Under N.J.S. § 2C:35-10(1), a violation involving a controlled substance classified in Schedule I (such as heroin) is a crime of the third degree. Additionally:
A conviction is punishable by a fine of up to $35,000. A Drug Enforcement Demand Reduction penalty of $1,000 can also be imposed.
A third-degree conviction is punishable by three to five years in prison. However, in some cases, the court can sentence an alleged offender to probation instead of prison.
People facing criminal charges for the first time could be sentenced to a Pretrial Intervention program that may last up to three years. Upon successful completion, the criminal charges may be dismissed, and the records may be expunged (removed) from the person's record.
Possession of heroin with intent to distribute is also a major crime. Heroin possession with intent to distribute involving a half-ounce or less is a crime of the third degree punishable by a fine of up to $75,000 and three to five years in prison.
Heroin possession with intent to distribute involving more than a half-ounce but less than five ounces is a crime of the second degree punishable by a fine of up to $150,000 and up to 10 years in prison. Heroin possession with intent to distribute involving more than five ounces is a crime of the first degree punishable by a fine of up to $500,000 and up to 20 years in prison.
As evidenced above, the penalties for heroin possession can be stiff, which is why you need a skilled and experienced lawyer protecting your rights if you are charged with this offense in New Jersey.
How an Experienced NJ Drug Crimes Defense Lawyer Can Help You
When you are charged with any heroin crime, you will want to make sure that you work with an attorney who will try to negotiate a plea agreement or fight to have the criminal charges reduced or dismissed. Jason A. Volet can meet with you and help you to devise a defense strategy that works best for you and the facts of your case.
Jason is certified by the Supreme Court of New Jersey as a criminal trial lawyer, and he has more than 20 years of experience. He can immediately conduct an independent investigation into your arrest to determine whether law enforcement violated your rights, or if any other errors were committed in the handling of your case. Every case is different, so a unique defense could apply to your situation.
If you were arrested for alleged possession of heroin in New Jersey, make sure you retain legal counsel as soon as possible. There is no substitute for experience when your freedom and livelihood is on the line.
The Law Office of Jason A. Volet exclusively handles criminal defense cases, and Jason and handled more than 2,000 cases as a prosecutor and defense attorney. He is ready to fight for you. Call or connect with us online today to schedule a free consultation.