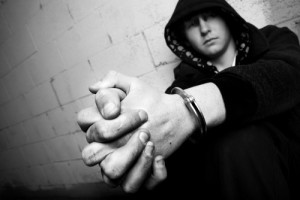 I receive many phone calls from people who have been charged with possession of heroin. Possession of heroin in New Jersey is a third degree offense punishable by a maximum of three to five years in state prison. However, again, whether or not you're going to spend any time in prison has to do with your prior history, your prior background. The majority of people that come in for these third degree drug offenses have drug problems. It's our job to try to get them the treatment that they need, get them placed on probation or a period of supervision so that they can fix their lives and become productive members of society.
WHAT IF I'M CHARGED WITH HEROIN POSSESSION?
When a person is charged with heroin possession in the state of New Jersey, they face a number of extremely serious penalties. Because of heroin's classification under New Jersey state laws, a person may face a third degree crime and associated penalties, no matter the amount of heroin that was in their possession, if they are convicted. If convicted, the consequences a person may face include up to five years in prison, $35,000 in fines, and other penalties.
Because of the serious nature of a heroin possession charge, it is vital that a person charged with this crime enlist the services of a highly skilled heroin possession lawyer. Our attorneys at the Law Office of Jason A. Volet will aggressively fight to defend your rights and interests. Call our offices at 732-503-8968 today to speak with a lawyer dedicated to your cause.
This informational blog post was provided by Jason A. Volet, an experienced New Jersey heroin possession attorney.