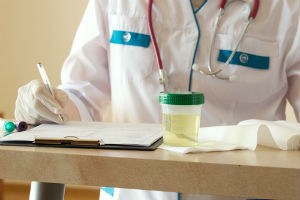 Many New Jersey drug-related crimes have recently been called into question due to a lab tech in the state who allegedly faked results in drug evidence, according to a report from The Bergen Dispatch.
According to the report in The Bergen Dispatch, the Passaic County Deputy Public Defender released details concerning allegations of fraud last month. Specifically, the memo alleges that Laboratory Technician II Kamalkant Shah "was observed writing 'test result' for suspected marijuana that was never tested."
In short, the county claims that the lab tech provided false test results in marijuana cases. This lab tech was employed by the State Police Forensic Lab (SPFL) in Little Falls, and according to the report, "many law enforcement agencies across multiple N.J. counties" relied on this lab for accurate results. However, given the allegations against the lab tech, "all of his 'results' have been called into question."
In Passaic County, it is possible that about 2,100 cases may be called into question as a result of the allegations. But that figure does not include the numerous other counties across the state that relied on this lab for accurate test results. Indeed, as the report notes, Shah was employed for about a decade at the State Police Forensic Lab, during which time he was involved in more than 7,800 drug cases.
Advocates Call for Investigation and Review of Lab Tech's Cases
Another article in the West Orange Patch explained Shah's allegedly "dry labbed" cases, meaning that he wrote out test results without ever testing the evidence. That article described the drug evidence results for cases in which Shah was involved as potentially tainted. And an online petition has already called for a "full investigation and full review of all the close to 8,000 cases involving Kamalkant Shah and the immediate vacating of convictions that resulted from the evidence tainted by this corrupt crime lab official."
Defense attorneys emphasize that the state cannot trust drug evidence if it was improperly handled. If you were charged with a drug crime in New Jersey, a criminal defense lawyer may be able to cite the recent allegations against the SPFL tech to cast doubt on your case.
Contact a Monmouth County Criminal Defense Attorney
When you or someone you love has been charged with a drug crime, it can be difficult to know what to do next. The most important first step in beating a drug charge is to work with an experienced New Jersey criminal defense lawyer. A criminal defense attorney may be able to use questions about drug evidence testing to defend a drug charge and to help you win your case.
At The Law Office of Jason A. Volet, we know how important it is for drug evidence to be handled properly. Contact us today to learn more about how we can assist with your criminal defense case.