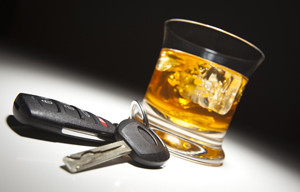 A DWI begins with a traffic stop. The prosecution needs to show the defendant was operating a vehicle and that the defendant was intoxicated at the time. After a traffic stop, the police give a number of tests to determine intoxication. Tests may include a breathalyzer, field sobriety, and blood tests. The police later write a police report which gets included in the complaint as discovery on the test results which the district attorney uses to prove intoxication.
A DWI charge can result in community service, jail time, and serious fines depending on the number of prior offenses and whether property or people were harmed during the incident. Without an experienced New Jersey criminal defense attorney, a defendant charged with a DWI may not have someone review all the circumstances of the case to ensure the police had a valid reason to pull over the defendant, the police appropriately administered the field sobriety tests, or the tests properly determined the Blood Alcohol Content.
If you have been charged with a DUI or DWI contact my office and we can set up a time to meet at your convenience. Once I have had an opportunity to learn about your case I can then explain the options available.
This informational blog post was brought to you by Jason A. Volet, an experienced New Jersey DUI and DWI Defense Lawyer.